Direct your children onto the right path, and when they are older, they will not leave it.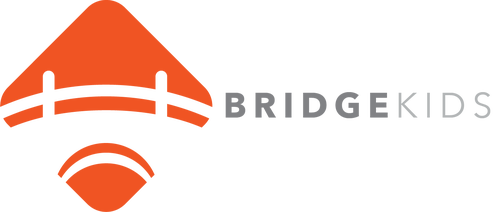 The Bridge Church LOVES kids and kids LOVE The Bridge Church!
Your child's safety is one of our highest priorities. In addition to a secure check-in process, every volunteer and staff member undergoes an application process, background check, and training before serving with children.
Our goal is to come along side families to help kids grow to ultimately become spiritual champions. Working together, the church and the family can be a powerful force in the spiritual development of a children.


We believe God is exciting, intriguing, dynamic and FUN! We promise to never bore kids with the Word of God! Bridge Kids is available for both services on Sunday.




We are very excited to, once again, engage with kids in a live, dynamic, kid's worship service and small group community. Our mission is to inspire kids to know and love their Heavenly Father. In addition to our spiritual mission, we also strive to make our kid's environments as safe as possible. We realize, respect, and honor the uniquely healthy decisions you will make, that are best for your family.

Bridge Kids Safety Protocols:
Food or snacks will not be served during the ministry hours.
Wearing of masks is optional.
Temperatures will be checked to insure below 100 degrees for all people entering our kid's environments.
Sanitizer spray will be applied to all hands prior to entering the kid's environments.
Surfaces in kid's environments will be sanitized before and after each service.
Social distancing will be encouraged and includes maintaining small groups of 10 or less.
Kid's Check-in will be personally served for families by a Bridge Kids Team member.
These procedures will be adjusted according to the current phase of the worldwide pandemic.
In KidzWorld, we believe the Bible should never be boring, worship can be really loud, and good leaders always care. The focus is our small group environment. We want kids to see how God's Word fits into their lives, to learn how to talk to him, and to build friendships that will last.
Nursing mothers are invited to feed their baby in a comfortable setting. See Welcome Center for location.
Little bridge
Infant - Pre k
Little Bridge is our weekly environment created especially for your infants through preschool-aged children. We can't wait to meet them! We know things are busy at this phase of life and your children are learning and growing in amazing ways. We are ready for them!
Want to be a part of leading the next generation to Christ?
We have many volunteer opportunities for you to serve the next generation, both in the classroom and in an administrative function. So, whether you like to play on the floor, lead wild and crazy games, make copies & cut out circles, or upload videos onto the internet, we have a place for you in Children's Ministry!